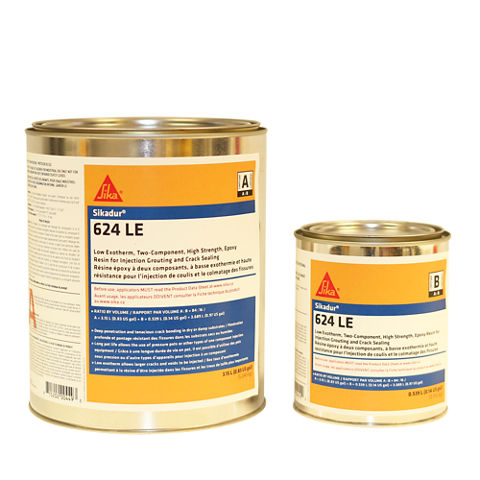 Low Exotherm, Two-Component, High Strength, Epoxy Resin for Injection Grouting and Crack Sealing
Deep penetration and tenacious crack bonding in dry or damp substrates.
Long pot life allows the use of pressure pots or other types of one component injection equipment.
Low exotherm allows larger cracks and voids to be injected.