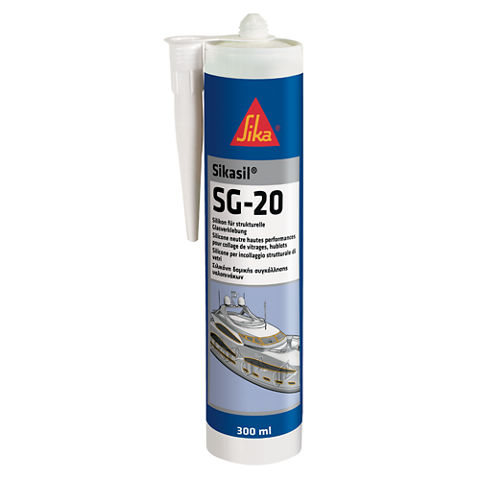 Sikasil® SG-20 is a neutral-curing silicone adhesive which combines mechanical strength with high elongation. It has excellent adhesion to a wide range of substrates commonly used in structural glazing applications.
Meets requirements of EOTA ETAG 002 (carries ETA), EN 13022, ASTM C 1184;
Fire-rated (EN 11925-2/DIN 4102-B1;
Outstanding UV- and weathering-resistance;
Excellent adhesion to glass, metals, coated metals, plastics and wood;
Structural silicone adhesive according to ETAG 002, DoP 61161179, certified by Factory Production Control Body 0757, certificate 0757-CPD-596-10-001 R1e, and provided with the CE-mark.