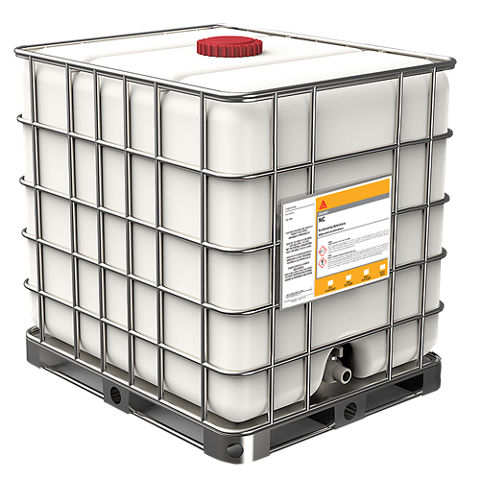 ACCELERATING ADMIXTURE
SikaSet® NC is a non-chloride, water reducing and accelerating admixture. SikaSet® NC meets the requirements of ASTM C494 Types C and E admixtures.
Accelerated Set Times and Strength Development:
  SikaSet® NC may be used to accelerate set times and increase early strength gain where jobsite efficiency is important in order to meet construction deadlines.  SikaSet® NC saves time and money by allowing faster finishing and stripping of concrete surfaces.
Accelerated setting time across a wide range of temperatures
Increased early and ultimate compressive and flexural strengths
Insulation and heating costs during curing time are reduced
Accelerated set times allow crews to finish concrete earlier, saving on labor costs
Earlier stripping and reuse of forms increases labor productivity
Accelerated strength gain allows earlier structural use and speeds completion time
SikaSet® NC does not contain calcium chloride or any other intentionally added chlorides and will not initiate or promote the corrosion of steel members present in the concrete.  
Cold Weather Concreting:
At the recommended dosage rate SikaSet® NC will protect concrete from freezing in most sub-freezing temperature conditions and may reduce the need for cold weather concreting practices as specified in ACI 306 -
Standard Specification for Cold Weather Concreting.