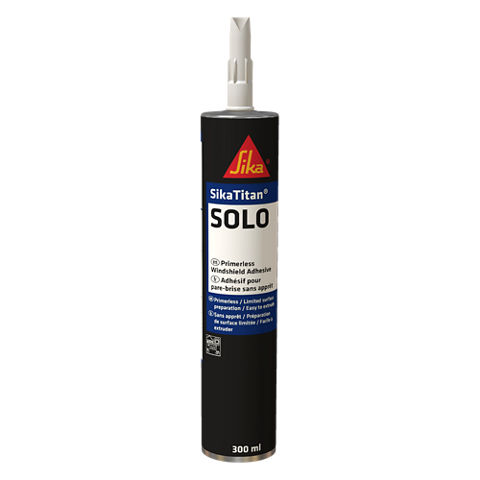 Primerless Auto Glass polyurethane adhesive
Sikaflex® SOLO is a solvent-free primerless to glass windshield adhesive offering three (3) hours Minimum Drive-Away Time (MDAT). It provides a long open time and ensures safe application even under warm conditions. Installations done with the Sikaflex® SOLO do not leave unpleasant odour in the car after replacing the windshield.
Note: Primerless to glass application requires the glass to be prepared using an Automotive grade glass cleaner such as Sika® Cleaner G+P. The bonding surfaces must be free of contamination and have proper UV protection.  
Primerless to glass adhesion
3 hours Minimum Drive-Away Time
Easy to extrude with manual application gun
Good bead stability and non-sag properties
Fast adhesion build up
Solvent-free, no odour