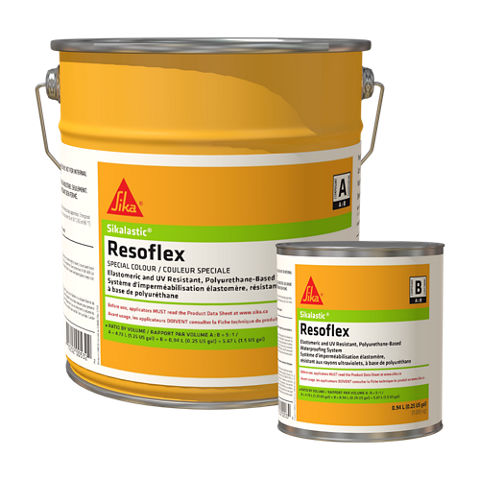 A unique coating system specifically engineered to protect reinforced concrete structures subject to light to moderate traffic. It consists of a crack-bridging, waterproof, two-component, high solids, polyurethane coating containing factory added, synthetic aggregates.
Cost-effective and easy to apply.
Long pot life for extended application time.
Waterproof and weather resistant.
Elastomeric and crack bridging.
Outstanding UV resistance and non-yellowing.
Abrasion resistant.
Synthetic aggregates are coloured to match the coating and are added in the factory to eliminate the broadcasting and sealing steps required by most conventional, balcony waterproofing systems.
The synthetic aggregates rise to the surface of the coating to create a comfortable, non-slip, easy to walk on surface.