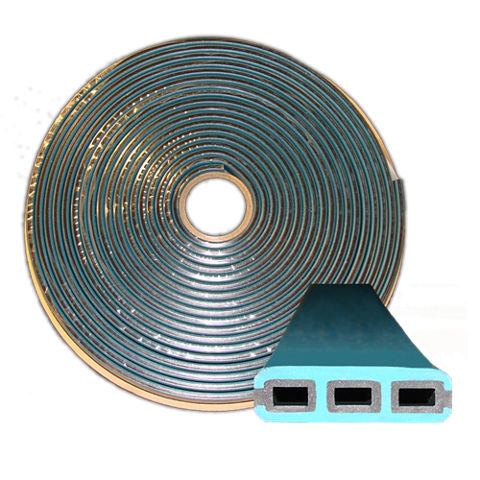 Sika® Hydrotite IS A STATE-OF-THE-ART HYDROPHILIC WATERSTOP with unmatched durability and watersealing capacity. Comprised of NON-BENTONITE, modified chloroprene rubber, Sika® Hydrotite expands up to EIGHT (8) TIMES its original volume when exposed to water. This expansion creates an effective compression seal within joints of limited movement. Recognized worldwide, Sika® Hydrotite has a proven track record as a high quality and cost effective solution to your water containment needs.
Comprised of NON-BENTONITE, modified chloroprene rubber
Outstanding physical properties
Available as a co-extruded profile to provide directional expansion(also available as a single extrusion)
Special expansion delay coating to allow concrete cure prior to expansion
Reliable and durable (lifespan up to 100 years)
CJ-0725-3K-ADH and CJ-1020-2K-ADH offered with an adhesive back
Simple, low cost installation
Available in a multitude of sizes and shapes for numerous applications
Appropriate for retro-fit as well as new construction
Can withstand high hydrostatic pressures (150' head for most profiles)
International acceptance.