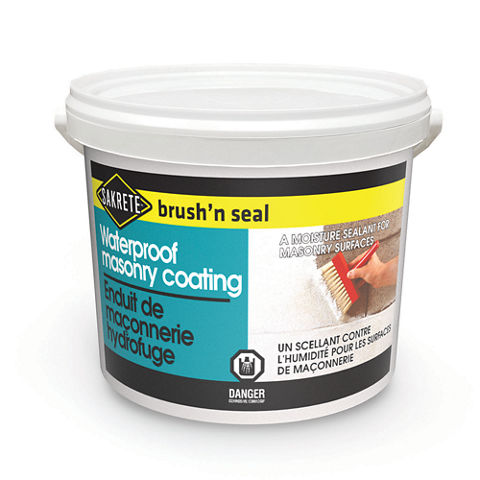 SAKRETE brush'n seal is a pre-blended, ready-to-use, heavy-duty coating designed for waterproofing, sealing and decorating all concrete, concrete block, brick and masonry surfaces. It is suitable for both interior and exterior applications, above or below grade. This product dries to a medium white finish that can be painted with latex paint.
Moisture sealant for masonry surfaces
Dries white
May be applied to painted concrete
Usage
Ideal for waterproofing and sealing basement walls, foundations, swimming pools and cisterns. Can also be applied as a decorative finish to all types of concrete and masonry surfaces.
Advantages
Moisture sealant for masonry surfaces
Dries white
May be applied to painted concrete
Packaging
5 KG (11 lb) plastic pail