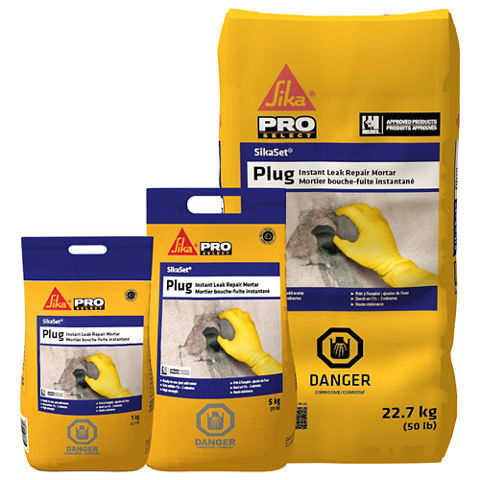 FAST-SETTING COMPOUND FOR LEAK SEALING AND CONCRETE REPAIRS
Use Sikaset® Plug to seal leaks and make permanent high strength repairs. Grey, non-hygroscopic, chloride-free powder, contains Sika's exclusive organic accelerator.
Ready to use powder requires only addition of water.
Sets rapidly even when mix water temperature is at 4 °C (39 °F) and ambient temperature is at 2 °C (35 °F).
Low-shrinkage Sikaset® Plug is highly resistant to sewage and sulfate attack.