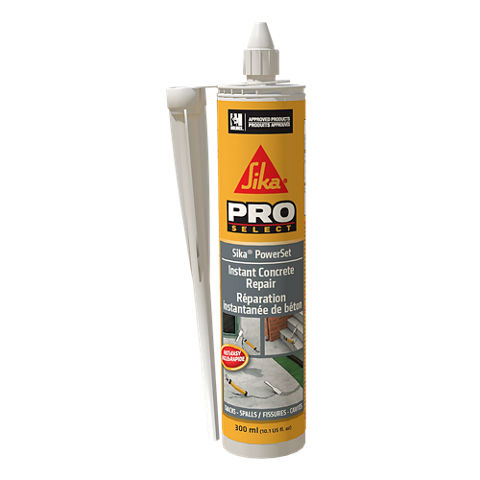 Sika® PowerSet is a specially formulated two-part polyester compound designed to cure quickly for repair of cementitious and stucco substrates.
Very fast curing (verify set times before usage)
Easy to install and finish
Excellent material for minor repairs on horizontal or vertical surfaces
Convenient packaging
Usage
Crack filling
Concrete walkways, sidewalks, stairs, decks, patios, walls, etc.
Suitable for use as a filler material for repairing small gaps occurring in typical cementitious mortar, concrete and stucco substrates.
Advantages
Very fast curing (verify set times before usage)
Easy to install and finish
Excellent material for minor repairs on horizontal or vertical surfaces
Convenient packaging
Colour
Mixed : Grey
Part A : Beige
Part B : Black