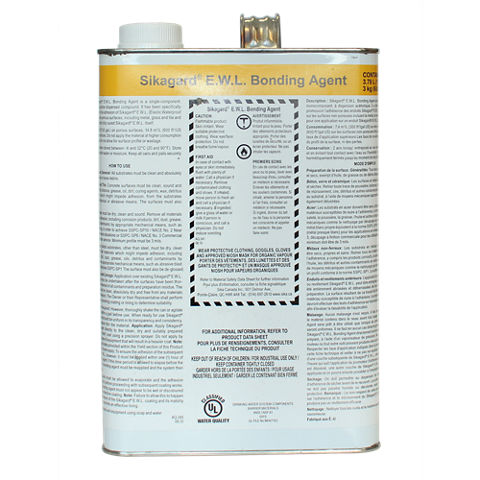 Sikagard® E.W.L. Bonding Agent
Silane-Based, Adhesion Promoter for Application of Sikagard® E.W.L. onto Non-Porous Substrates or Previously Coated Surfaces
Single-part product, does not require mixing.
Liquid applied to accommodate complex details, penetrations and irregular shapes.
Light, 'fog' coat, highly effective yet economic in consumption.
Achieves chemical bond to dense construction materials including steel, tiles and glass.
Sikagard E.W.L. Bonding Agent is ANSI/NSF Standard 61 classified when used with Sikagard E.W.L. coatings.