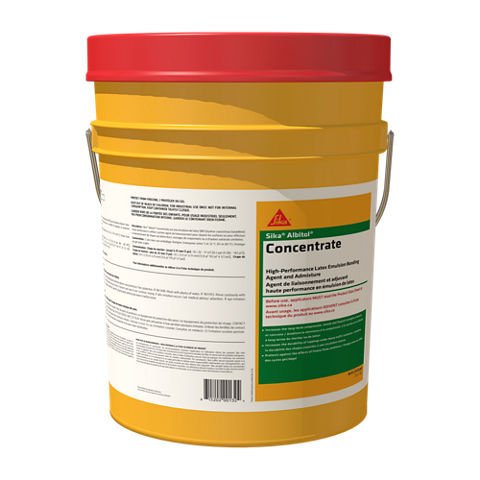 Sika® Albitol® Concentrate
High-Performance Latex Emulsion Bonding Agent and Admixture
Increases the long-term compressive, tensile and flexural strengths of mortar or concrete.
Increases the durability of toppings under heavy traffic conditions.
Resists deterioration caused by moderate chemical attack.
Protects against the effects of freeze/thaw conditions.
Decreases the permeability of concrete to de-icing salts.
Provides good adhesion in repair applications.
Improves the slump retention characteristics of concrete.
Non-toxic.
Contains no chlorides.
Approved by the Ministère des Transports du Québec.