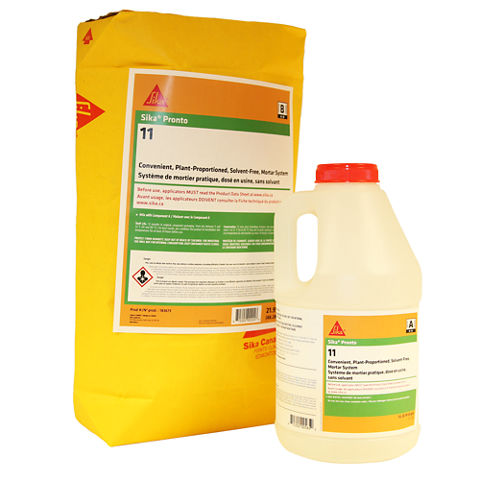 Convenient, Plant-Proportioned, Solvent-Free, Mortar System
High early-strength.
High compressive strength.
High flexural strength.
High chemical resistance.
Applicable down to -10°C (14°F) (Regular).
Applicable down to -25°C (-13°F) (Sub-Zero).
Easy, on-site batching.
Not flammable.
Not a vapour barrier.
Low odour.
No priming required for most applications.
Canadian Food Inspection Agency acceptance for freezer floors.
Ministry of Transport Québec acceptance.