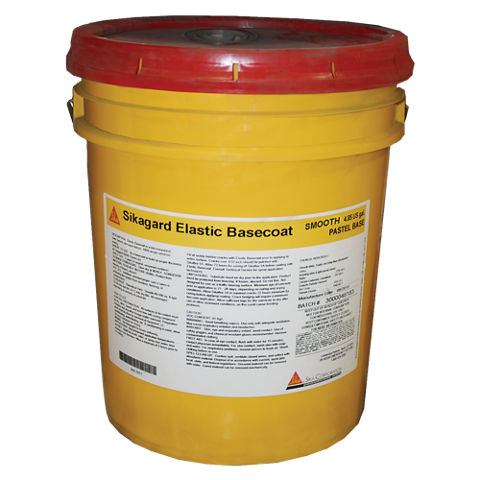 Sikagard® Elastic Base Coat is a water-based, elastomeric and anti-carbonation undercoat. It protects structures from the ingress of carbon dioxide and other aggressive atmospheric influences, without acting as a vapour barrier. Sikagard® Elastic Base Coat is designed for use beneath Sikagard®-550 W Elastic or Sikagard®-670 W as a textured, smooth or economic undercoat.
Easily applied by brush, roller or airless spray; typically self-priming.
Bridges dynamically moving cracks and maintains protection.
Excellent carbon dioxide barrier, reducing carbonation.
Water vapour permeable, allowing structures to breathe.
Provides resistance to weathering, frost and de-icing salts.
Non-toxic and non-flammable, as a system.
Available as smooth or textured base coat for Sikagard finishes.
An environmentally-friendly, low-VOC, solvent-free, water-based coating.