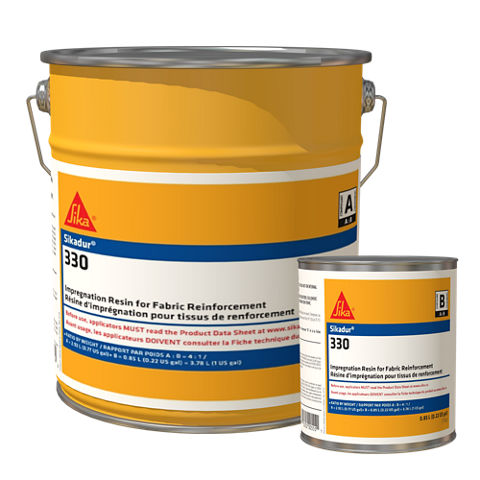 Sikadur®-330 is a two-component 100 % solids, moisture-tolerant, high strength, high modulus structural thixotropic epoxy resin, ideal for vertical and overhead application.
Long pot life.
Long open time.
Easy to mix.
High strength, high modulus adhesive.
Excellent adhesion to concrete, masonry, metals, wood and most structural materials.
Fully compatible and developed specifically for the SikaWrap® System.
High temperature resistance.
High creep resistance under permanent load.
High abrasion and shock resistance.
Solvent-free, VOC compliant.
ƒComplies with NSF-ANSI standard 61 for potable water contact (available by special order only).