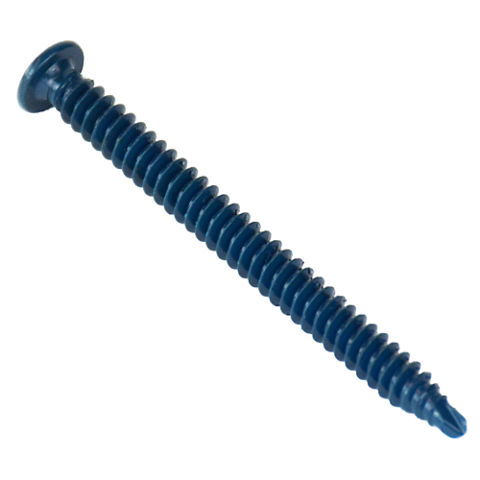 THREADED DRILL POINT FASTENER
Sarnafastener #14 is a threaded drill point fastener used within Sarnafil® and Sikaplan® roof systems to attach Sarnafil® S 327 Membrane, Sikaplan® Fastened Membrane or Sarnatherm® insulation, Sarnatherm roof boards, gypsum roof boards, or other Sika approved boards into structural concrete ((208.3 - 223.2 kg/m) 140 - 150 lb/ft), wood plank ((min. 3.81 cm) min. 1-1/2 in), or wood sheathing ((> 1.19 cm) > 15/32 in).
Deep threads for high pullout resistance.
Extra sharp spade point for quick installation in new or reroof applications.
In concrete applications, fastener may be reversed out of predrilled hole without damaging the deck.