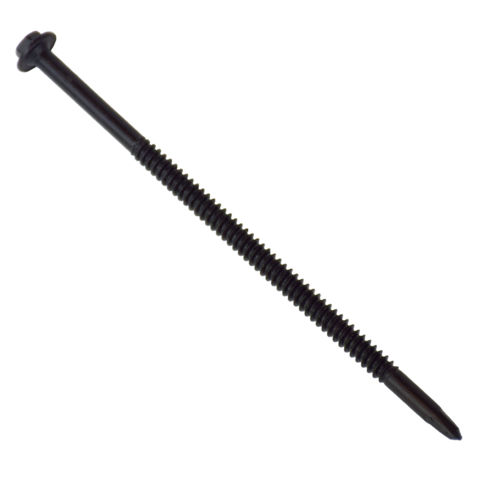 THREADED DRILL POINT FASTENER
Fastener Retrodriller is a threaded drill point fastener used to attach Sarnafil® S 327 Membrane or Sikaplan® Fastened Membrane into structural steel purlins (1.6 mm - 2.6 mm), (12 ga - 16 ga).
The 13 mm (½ in) drill point allows the fastener to be drilled into the structural.
Designed to reduce point burnout and breakage as well as eliminate "jacking" between purlin and standing seam metal.
Low profile head with a smooth surface.