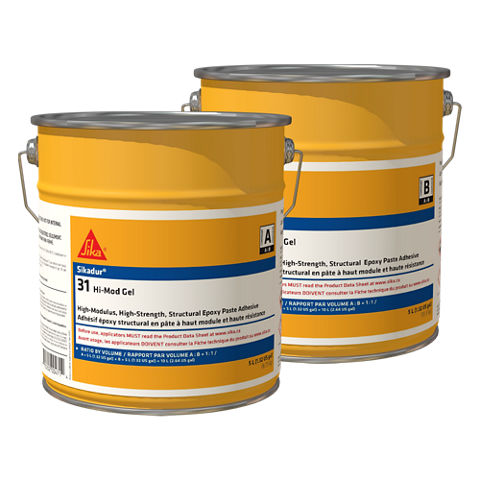 High-Modulus, High-Strength, Structural, Epoxy Paste Adhesive
Insensitive to moisture before, during and after cure.
High-modulus, high-strength, structural paste adhesive.
Excellent adhesion to concrete, masonry, metals, wood and most structural materials.
Paste consistency ideal for vertical and overhead applications.
Fast-setting and strength-producing adhesive.
Easy mix A:B = 1:1 ratio by volume.
Meets ASTM C881, Type I, II, IV and V, Grade 3, Class B and C, epoxy resin adhesive.
Canadian Food Inspection Agency acceptance.
Ministry of Transport Québec acceptance.
NSF (Title 61) Approved for Potable Water (Special Order Only).
Product recognized by the British Columbia Ministry of Transportation (BC MoT).