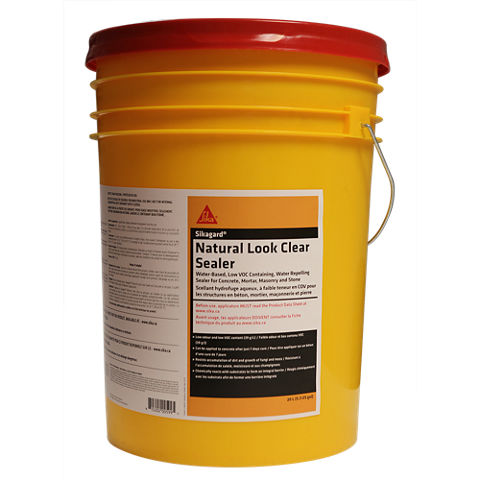 Sikagard® Natural Look Clear Sealer
Water-Based, Low VOC Containing, Water Repelling and Salt Screening Silane/Siloxane Sealer for Concrete, Mortar, Masonry and Stone
Easy to prepare and use, no dilution or mixing required.
Low odour and low VOC content (38.5 g/L).
Simple application by brush roller or spray.
Can be applied to concrete after just 7 days cure.
Highly penetrative, leaves no surface film.
Chemically reacts with substrates to form an integral barrier.
Resists accumulation of dirt and growth of fungi and moss.
Long lasting water, chloride and free thaw resistance.