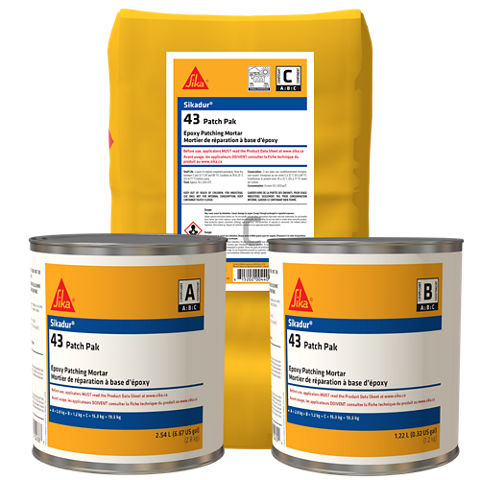 Sikadur®-43 PatchPak, is a three-component, 100% solids, moisture-tolerant, rapid strength-gaining epoxy patching mortar.
Moisture insensitive before, during and after cure.
Fast cure.
Open to traffic in 3 to 4 hours at 23 °C (73 °F).
Super strengths.
Ultimate compressive strength exceeds 110 MPa (15 950 psi).
Excellent resistance to impact and abrasion.
Canadian Food Inspection Agency accepted.