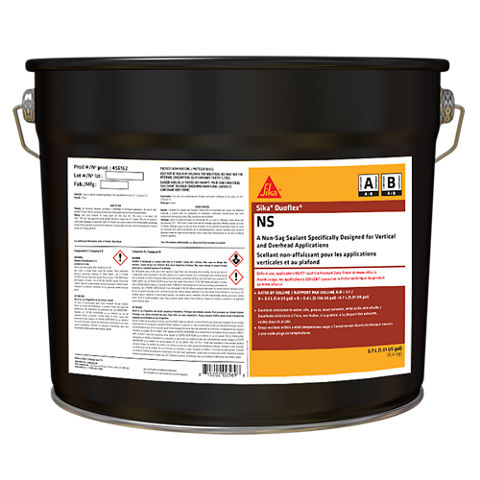 Two-Component, Polysulphide Sealant
Tough, elastic, rubber-like seal.
Remains flexible with expansion and contraction of building component without adhesive or cohesive failure, under suitable design conditions.
Stays resilient within a wide temperature range.
Excellent resistance to water, oils, grease, most solvents, mild acids and alkalis.
Tenacious adhesion to concrete, metal, wood, glass, stone, ceramic and masonry surfaces in any combination, typically without the need for priming.
Effective under constant immersion or saturated conditions, when suitably primed.
USDA acceptance (NS grade only).